The 3D-Printing revolution arrives in the maritime industry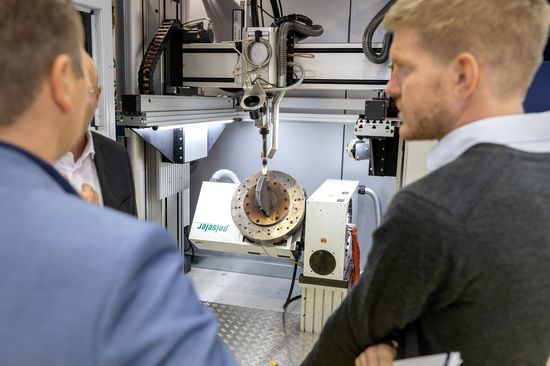 3D printing technology is only beginning to have an impact in the maritime sector. Nevertheless, there are clear signs that additive manufacturing processes are becoming increasingly important in the maritime industry. Having recognised this early on, the Maritime Cluster Northern Germany (MCN) has been actively involved with this topic since 2017. In September 2018, the MCN's Hamburg branch office launched a collaborative networking project for "3D Printing in the Maritime Industry". "We see ourselves as a network for additive manufacturing in the maritime sector, and one from which many research & development projects geared towards the maritime economy will emerge," says LinaHarms, the branch office's manager, as she explains the network's self-conception.
Numerous partners, associated partners and research institutions – including quite a few MCN members – have already formed ties among themselves under the project's umbrella. Most of those involved are manufacturing companies from the maritime sector. Various service providers (such as engineering companies), suppliers and scientific institutions are starting to jointly introduce and advance the new technology's possibilities in the maritime economy.
But what is this all about? 3D printing generally refers to processes in which a product or component is constructed by depositing material in layers according to digital design data. In addition to plastic base materials and special synthetic resins, the range of materials used in these processes now includes ceramics, cement, glass, various metals and alloys, and composite materials. The leap from the lab into practice is therefore becoming increasingly viable and has already been partially accomplished in other sectors.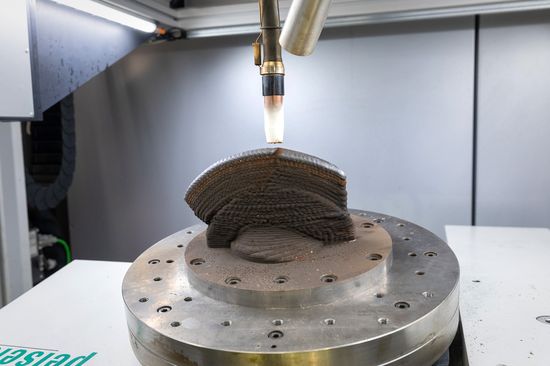 "In addition to research, additive manufacturing is becoming increasingly important for the industry," says Dr Josephin Enz of the Helmholtz-Zentrum Geesthacht. The researcher sees great potential in the maritime sector in particular, such as in potentially improving the weight or performance of ship structures or in producing urgently needed replacement parts more quickly. "The Helmholtz- Zentrum Geesthacht would like to support the maritime industry in this important development," Enz emphasises.
Mecklenburger Metallguss GmbH, an associate partner in the networking project, focuses on the production of individual pieces and small batches as well as complex shapes that meet hydrodynamic requirements. "The special opportunity of 3D printing lies in the speed of implementation," says Dr Lars Greitsch, the engineer who is the company's managing director and head of research & development, praising the short path from digital design to production.
Despite the optimism and excitement surrounding the new technology, it will probably be some time before 3D-printing processes become widely implemented in shipbuilding. "3D printing is a technology with a future, but it still has limitations," emphasises Jan Hagemeister, managing director of Lübeck-based A. Winter 3D-Konstruktions GmbH, which is also on board as a project partner. To date, he continues, the production machines have simply been much too small for ship components that can often be very large. But he is convinced of one thing: "The most realistic thing at the moment is the rapid production of out-of-stock replacement parts."
Contact
Maritime Cluster Northern Germany
Branch Office Hamburg
Wexstr. 7
20355 Hamburg
Jan Solle, Deputy Branch Office Manager
jan.solle@maritimes-cluster.de
+49 40 227019-492
More information MN3D or www.mn3d.de/english/