The working group Subsea Communications was established in Kiel on 26 February 2010 as an exchange platform between science and the economy. This cooperation network of the Maritime Cluster Northern Germany includes seven firms and five institutions. Thanks to the consolidation and networking of expertise in the field of communication and navigation across Northern Germany, a building block has been put in place for innovation in the research and exploration of the deep sea and shallow waters.
The objectives of the MCN specialist group Subsea Communications, which had grown from a working group into a specialist group by 2014, include creating innovations and standards in intelligent marine technology, which was also envisaged as a leading issue by the National Master Plan Maritime Technologies (NMMT, 2011). A higher added value within the network, a global competitive edge and thus safeguarding jobs of the members would be desirable follow-ups.
Dive into the specialist group Subsea Communications – the group introduces itself here!
We are very pleased we could embark together and set the path towards an exciting ZIM cooperation network.
If you are also interested in participating in a project, please do not hesitate to contact us.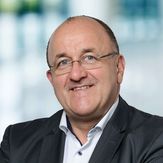 Peter Moller
Maritimes Cluster Norddeutschland
Branch Office Schleswig-Holstein