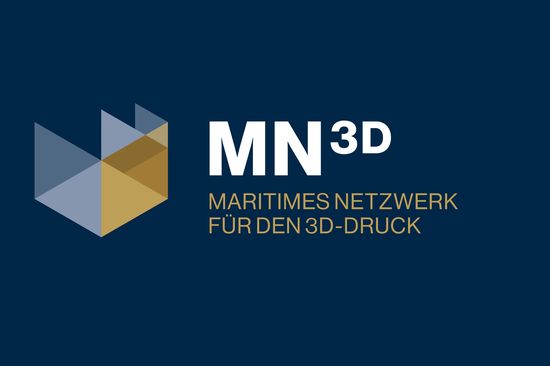 Led by the Hamburg branch office, the Maritime Cluster Northern Germany (MCN) has been working on the topic of additive manufacturing for the maritime sector for about five years. Work on founding the MN3D network within MCN began back in 2018. The aim of the network is to demonstrate the potential offered by additive manufacturing for the maritime sector, initiate collaborative and innovation projects, and bring together science, research and industry. In 2020, the network was funded by a ZIM cooperation network grant. The network has continued without subsidies since 2021. Since 2022, the MN3D network has been jointly coordinated by MCN's Hamburg office, FTZ3i from HAW Hamburg, Fraunhofer IAPT and the Helmholtz Zentrum Geesthacht.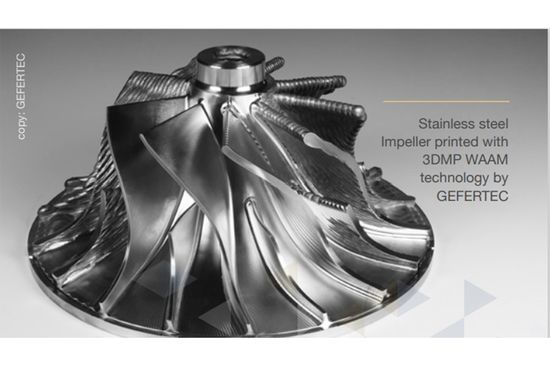 3D printing offers diverse possibilities, including new potential for maritime applications. For the maritime sector it is striking that the "typical" benefits provided by additive manufacturing, such as weight savings and freedom of design, do not necessarily play a primary role here. Rather, in many cases other aspects come to the fore: additive manufacturing enables components to be optimised and certain restrictions that have pushed conventional manufacturing to its limits can, in part, be remedied or circumvented through new engineering. Components thus gain additional functionality and, if necessary, can be manufactured more quickly and easily than before.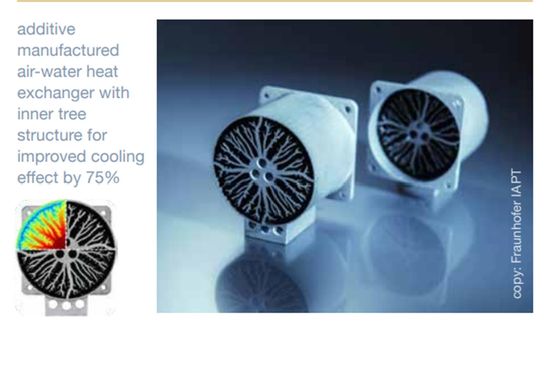 The MN3D network has so far dealt primarily with metallic additive manufacturing. Thanks to new partners and new possibilities, the first topics from the hybrid materials and hybrid components fields are also set to be dealt with this year. Special applications using both polymers and metals are conceivable here.
The first project being carried out by the MN3D network, which is being developed and applied for as a funded project by MN3D member HAW Hamburg, is concerned with qualifying additively manufactured components. Together with another member of the MN3D network and an external partner from Hamburg, the project aims to develop a corresponding monitoring system. Since the properties of additively manufactured components can vary, quality control is necessary. Due to the current state of technology, this is a complex process that makes the products significantly more expensive, as components usually have to be printed several times and the quality is tested by stress tests on the component. This quality testing is usually not non-destructive. The intended system being developed is aimed at providing non-destructive quality control.
And yet another major MN3D project is in the pipeline, this time led by MN3D member Fraunhofer IAPT. As part of this project, hybrid structures made of additively and conventionally manufactured components are to be developed for the large structures typical in the maritime sector. Until now, additive manufacturing has, depending on the component quality and process, been very limited in terms of the component sizes.
Furthermore, it is also intended to integrate additional component functionalities in this project. Talks are currently underway with one of the most renowned and innovative German shipyards. If the negotiations and planning continue on a positive track, this could possibly lead to a major project with industrial participation.
You can find further details about the MN3D project on the project website at www.mn3d.de and in the project flyer.