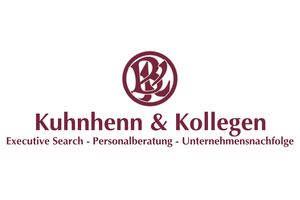 Kuhnhenn & Kollegen is an owner-run Executive-Search-Boutique. As experienced decision maker in group-independent medium-sized and family businesses, Bodo Kuhnhenn was confronted with the challenges of our clients himself. Since the beginning of his career he has primarily been working in medium-sized businesses whose language he speaks, and he knows what necessary is to work reliably in the interest of owners or the management. One of the main consulting focuses from Kuhnhenn & Kollegen is the maritime industry. We are well connected personell consultants, managers and professionals and benefit from a personally established network to managers and professionals that are able to confidently act in any phase of a business' life cycle, whether growth, restructuring or special situations. We are quick, as we already know the right personalities in many cases.
Main Objectives
Executive Search
Professional and Specialist Search
Family Business
Enterprise Successor
Sparring Partner – From Entrepreneur to Entrepreneur
value
Our clients appreciate the value of a long-term, trusting business relationship, because they improve their own competitiveness by us.
Werte
Ehrlichkeit, Klarheit, Mut, Integrität, Berechenbarkeit, Loyalität.
colleague
All colleagues were senior managers of renowned companies and are very experienced.
professionals
Professionalism and personal integrity give our clients the certainty to be in good hands.
Back to Overview