GreenOffshoreTech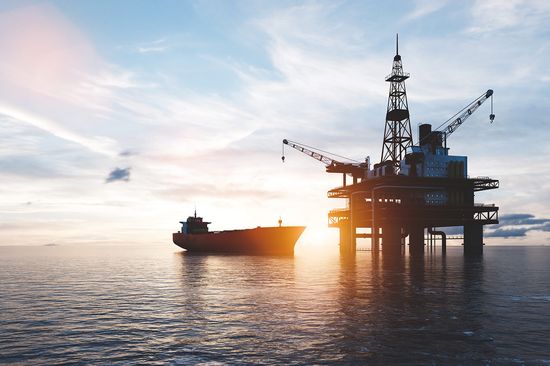 The Maritime Cluster Northern Germany (MCN) is a partner of an international cluster consortium that will receive five million euros from the European Union's Horizon 2020 research and innovation programme to implement the EU project "GreenOffshoreTech". The project was selected as the second best submission in a call for proposals with a total of 132 applications.
"With the GreenOffshoreTech project, we are jointly developing sustainable, green innovations in a European network. The project focuses on our small and medium-sized member companies that are employing their innovative solutions to contribute to the realisation of the green deal in the maritime sector. In doing so, we are making an important contribution to achieving the goals of the EU Commission's 'Fit for 55' plan," says Jessica Wegener, Managing Director of MCN.
The consortium includes partners from 15 regions and seven countries across Europe (Norway, Portugal, Latvia, Poland, Iceland, United Kingdom, Germany). The EU's GreenOffshoreTech project aims to provide a framework for cross-sectoral and transnational cooperation between small and medium-sized enterprises (SMEs), clusters and regions. The aim is to foster the emergence of innovative products, processes and services to render green offshore production and transport more green and aligned with a resource-efficient "blue economy".
Three of the five million euros in EU funding are earmarked for financing innovative ideas from small and medium-sized enterprises. To this end, the GreenOffshoreTech consortium will soon be calling on SMEs to submit their proposals and ideas for implementing the project. In addition, the following direct support services are envisioned:
Funding of 100 SME-driven innovation projects
Provision of tailored support services to the winning SMEs to enable access to markets and further external resources and financing
The GreenOffshoreTech consortium will establish virtual and non-virtual opportunities for collaboration to facilitate cooperation between SMEs from different sectors, regions and countries. The aim is to promote the use of key technologies such as advanced materials, advanced manufacturing, Industry 4.0 and environmental technologies in the future industries of offshore wind energy and offshore aquaculture, as well as in the already established industries of offshore oil and gas and water transport.
The project began in September 2021.
The members of the GreenOffshoreTech consortium are the following clusters and regional development agencies:
Mosseregionens Naeringsutvikling AS (MNU), Koordinator des "VIKEN Technology Cluster 4.0" (Norwegen) – GreenOffshoreTech Koordinator;
FORUM OCEANO – Verband der maritimen Wirtschaft (Portugal)
Maritimes Cluster Norddeutschland e. V. (MCN, Deutschland)
Island Ocean Cluster (IOC, Island)
Highlands & Islands Enterprise (HIE, Großbritannien)
CLEANTECH LETTLAND (Lettland)
Centrum Kooperacji Recyklingu (CKR), Koordinator des nationalen Spitzenclusters "Waste Management and Recycling Cluster" (WMRC, Polen)
Composites United e.V. (CU), Koordinator des "Spitzenclusters MAI Carbon" (Deutschland)
Cluster Mechatronik & Automation Management gGmbH (CMAB, Deutschland)
and the following inter-cluster and innovation management experts:
Scaberia AS (Norwegen)
Balance Technology Consulting GmbH Deutschland
Mineral and Energy Economy Research Institute of the Polish Academy of Sciences (MEERI, Polen).