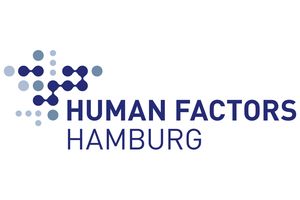 ZHFH Zentrum Human Factors Hamburg GmbH
We are proud to present ZHFH as a training facility for nontechnical skills ("NoTechs").
Our passion is to train specialists in complex high-tech environments. Equally, we act as advisors to teams, companies and organisations in areas of critical safety and high fidelity.
When you seek to reduce hazards and optimise processes, we are there for you. When you search for best practices, benefit from our our full network: Researchers, businesses, key players, institutions plus nautical associations.
In this spirit of interdisciplinary dialogue, our trainings and pragmatic coachings help you to ensure safe high performance and reliable teamwork, in you own team as well as in multi-professional cooperations.
Main Objectives
Human factors, safety, training, resilience of the system, connecting sectors
Let's talk about safety and human factors!
We believe human factors and crisis prevention to require active participation. "Safety first" can only be successful if teams act as one unit, if each and every member is involved and feels responsible. That is the key for making a complex system controllable while enabling the team to successfully deal with faults and gaining resilience.
Reduce mistakes, maximise the team's potential!
Non-technical skills are not "soft" factors. On the contrary, deficits in non-technical skills account for 70-80% of adverse incidents. Our trainings foster the perfect atmosphere to bring teams together, promote "Just Culture" and help to expand their mindset and alert, consistent attitude to safety.
What you can expect
A multi-professional team with psychological expertise
Innovative, cutting edge training programs integrating multidisciplinary research
Inspiring venues as a platform for high quality discourse on developments in the industry with regard to "the human element".
Back to Overview