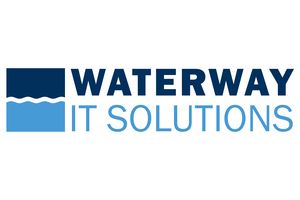 Waterway IT Solutions GmbH & Co. KG
Waterway IT Solutions is your partner for integrated IT solutions and services in the maritime environment. As a long-time experienced system house and specialist for maritime requirements, Waterway IT Solution combines integrated IT solutions with profound know-how of the maritime industry. We are experts in cybersecurity and smart shipping and implement your projects professionally with our more than 20 internationally experienced maritime IT
experts and support your fleet around the clock.
Main Objectives
IT
Consulting
Implementation
Service
Support
Consulting & design
i.a. future-proof and integrated IT solutions tailored to your individual requirements as well as Cyber Security
Implementation
i. a. installation and migration of IT systems on board and performing ship takeovers as well as user trainings.

Service & Support
Comprehensive IT support for your ships - around the clock, remotely or on site.
Back to Overview