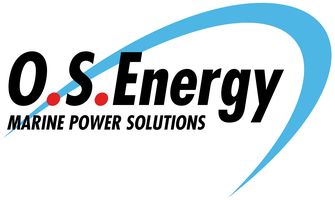 O.S. Energy GmbH Marine Power Solutions
O.S Energy is a specialised offshore service provider with more than 15 years experience in offshore wind as well as in research and survey projects. The company has been founded in the year 2002 in Hamburg, Germany. The headquarter is presently located in Glückstadt, with a back office in Flensburg.
Main Objectives
Offshore services
Multi-purpose vessel fleet
15 years experience
Customised service solutions
Who are we?
We are a service provider and contractor for offshore projects with an extensive portfolio, offering a wide range of services. We provide cost- efficient project and customer specific service solutions. We are owning and operating a fleet of multi - purpose windfarm service vessels, complying with latest HQSE- standards of all major OWP operators and owners.
What do we offer?
We are always striving to find the right service solution for each client and project, therefore we are constantly expanding our services and developing new cooperations to widen our network. Multiple cooperations have been established over the last years, resulting to an portfolio of various services and enabling us to offer services packages as a general contractor.
Service Portfolio
The current service portfolio consists of:
Windfarm Services
Survey & Research & Environmental Monitoring Services
Vessel Supply and Management
ROV, Drone and Diving Services
Maintenance & Handling of Equipment
Salvage Services
Supply of Personnel
Safety and Training
Consulting Services
Our Track Record
We have an excellent track record working alongside industry leading clients on various offshore wind farms in the North Sea and Baltic for more than 15 years. Our customer oriented attitude and successful performance of numerous projects, has led to rapidly developing a strong reputation and a solid track record.

Back to Overview