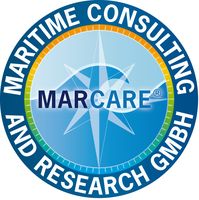 MARCARE Maritime Consulting and Research GmbH
Founded in 1995, MARCARE has from its beginning been a team of specialists for maritime safety and security management. MARCARE offers support in every aspect of international shipping regulations and their practical implementation in a more and more demanding environment.
Can we take care of your needs?
Main Objectives
Safety
Inspections worldwide
Consultancy
ISM/ISPS/MLC
Inventory of Hazardous Materials (IHM)
Maritime Consultancy
Solutions bespoke to your requirements, Implementation of Safety Management Systems, MARS Maintenance and Reporting System, ISM/ISPS/MLC Audits, Inventory of Hazardous Materials (IHM)
Flag state
Safety inspections, Accident investigations
Worldwide ship inspections
Network of professional, certified surveyors and inspectors
Back to Overview