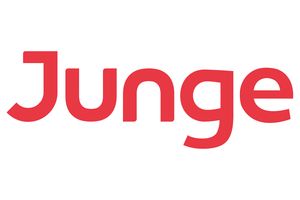 Junge & Co. Versicherungsmakler GmbH
Established in 1982, Junge & Co. is the former insurance arm of Frachtcontor Junge & Co., a traditional shipbroker and port agent founded back in 1905. Today, Junge & Co. is a fully-owned subsidiary of the Ed Broking Group Limited, one of the largest, independent, global wholesale insurance and reinsurance providers with offices in key regional insurance centres around the globe. Based in Hamburg, Junge & Co. is one of the leading maritime insurance brokers in Germany. Our client base is both wide and varied, among them market leaders of the maritime industry as well as the cruise industry.
Main Objectives
Specialized insurance products
Services for the cruise industry
Risk management solutions
Claims advice and support
Recovery services
Marine Insurance
Marine insurance is one of the oldest kind of insurances. To navigate today's challenges, clients benefit from our acknowledged experts. Their satisfaction is our ultimate objective, and the ambition to achieve it our daily incentive. It is in this vein that we look for seamless solutions to your special risk requirements – individually and in a professionally.
Recovery Services
With outstanding experts, we are in a good position to provide clients full-scale support, thereby creating added value to our core business as an insurance broker. Superb client service is our first and foremost objective. By complementing our services with a dedicated recovery and loss-prevention team, we fulfil this objective while going beyond the scope of traditional insurance brokers.
Claims Services
Having previously acted in the capacity of Master Mariners, lawyers, surveyors and claims handlers at insurance and shipping companies, our claims handlers have extensive experience in the maritime sector. From start to finish, they not only support clients in handling all kinds of maritime incidents individually but also coordinate claims-related issues.
Placement Services
Being a specialised marine insurance broker, we service the whole spectrum of clients involved in shipping – from yacht owners via blue and brown water operations or shipyards to the cruise industry and charterers. Whether protecting assets, managing liabilities or products developed for individual clients to cover areas such as political risks, business interruption, piracy or others.
Back to Overview