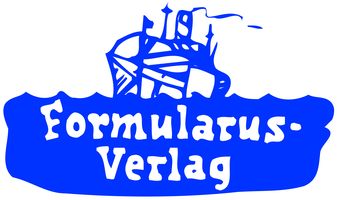 Formularus-Verlag Druckerei Paul Moehlke oHG
Our publishing house "Formularus-Verlag" publishes nautical log books, record books and legal texts for the German and international shipping industrie. Our books are known for their continous, current updates according to national and international regulations, as well as a generous amount of important information for the user on board and all it's high print quality. As a publishing house with internal printing house "Druckerei Paul Moehlke" we are able to deliver high quality standard products fast and flexible. We can also cater to individual needs and wishes.
Main Objectives
Log- and Record books
Electronic Logbook "Anschütz eLog"
One-off and special books
Publishing of maritime body of laws
Publishing- and Printing house
Projekt Development
Development of customized logbooks.
Cooperation with Raytheon-Anschütz in the development of the electronic logbook "Anschütz eLog"
Know.How
Current adaption of our books ant the eLog to the latest regulations.
One-Stop
Production, publishing and sale from one source or via our dealers.
Simply great
Up-to date record books, instant and reliable delivery.
Back to Overview