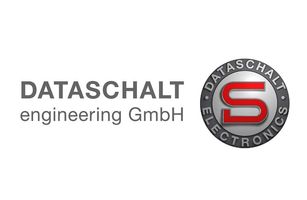 DATASCHALT engineering GmbH
The group DATASCHALT is a strong and innovative partner in the development and manufacture of electronic assemblies and systems. The DATASCHALT engineering GmbH supports its long-standing customers in the industrial, environmental, marine and medical technology from the idea to the prototypes to the series of the product. Also DATASCHALT has extensive experience with certifications required.
Main Objectives
system development for video and data monitoring of critical areas, including signaling and communications equipment - even in hazardous areas and underwater
solutions development for autonomous or networked control hydraulic or electrical systems in plants - for example anchor windlass drive, warping - windlass drive, flood flaps
Development of customized networked infotainment systems
Company
DATASCHALT offers electronic solutions from a single source - engineering, sourcing and production are the three pillars of the company's success. This gives our customers a product optimized in cost and functionality.
Back to Overview