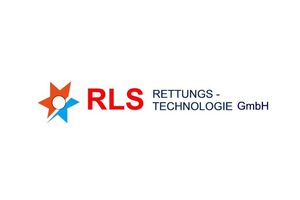 RLS-Rettungstechnologie GmbH
As an innovative team we develop and produce highly modern and effective sea equipment for shipwrecked persons for all types of larger and smaller ships as well as helicopters.

During long years of research and development we have gained wide experience in the design and production of specialised rescue equipment "rescue lifting systems (rls)".

Every type of our RLS RescueStar Systems complies with the up to date demands in sea rescue.

Main Objectives
rescue equipment
development
design
technical advice
planning
Milestone
These advanced technologies are called by high-ranking experts as "a landmark" in the development of the sea need rescue technology and now should be made to the general use and spreading accessible.
Support
We are your contact for questions concerning the rescue of persons from the sea.
Search for contact
We search distributor and prospective customer, shipping companies, shipyards, equipment trader and wholesalers who want to use the technical innovations with the slightest maintenance costs of our very modern and topical sea rescue systems of themselves and/or of her customers.
Back to Overview