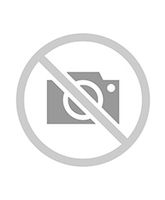 Möller Survey Marine GmbH
Our company has grown to become one of the leading service providers since its foundation in 1968 for the area of Marine, Automotive and Offshore-services.
Our range of services include marine and cargo surveys, consulting for project cargo, incl. cargo securing, ascertainment and documentation of damage, crisis management e.g. for general averages, consulting, private and court expert witness and automobile surveys.
Main Objectives
Ship- and Cargo damage
Planing and monitoring for shipment of project cargo / Wind-Energy facilities
On-Off- Hire surveys
Sea accidents/ ship accidents
Court Expertise / witness
Qualified specialized personnel
engineers, nautical marine experts, master mariners, technical and logistic experts, ship building engineers
References
our customers include national and international insurers, shipping companies, cargo owners, automobile manufacturers etc.
Founded in 1968
since many years a leading service provider for the area of marine, automotive and off-shore services
Back to Overview