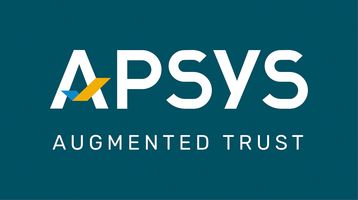 Apsys Risk Engineering GmbH
We prepare risk analyses for our customers in the areas of safety (functional safety) and security (information and data security). These analyses are carried out using standardised methods and can cover the entire product (e.g. aircraft, ship) as well as subsystems or the production environment. Apsys develops security and safety solutions for innovations and cutting-edge technologies in airplanes, helicopters, ships and production facilities, thus countering attacks from cyberspace and system failures.
Main Objectives
Risk Assessments
Risk Analyses
Vulnerability Management
Security Testing
Safety Analysis
Know-How
APSYS is specialised in value creation through technical, human and operational risk controls. The company helps to secure aerospace, maritime, defense and transport future business models.
Key-Expertise
APSYS has all the experts that can provide dedicated answers to any threat affecting operational availability of assets and products and is an active participant in companies digitalization.
Major Innovation Projects
Apsys is involved in European research programs that are shaping tomorrow's mobility, safety and maintenance.
Backed by a Major Group
Apsys is a wholly owned subsidiary of Airbus, which gives it a solid financial footing as well as a true industrial culture. Intervening on many issues, Apsys performs the international benchmark of best practices and methodologies in the field of reliability, cyber security and maintenance. Every year, 300 worldwide clients benefit from Apsys teams support.
Back to Overview